Your Marriage
Celebrating your marriage in church is a special way of showing your love to one another before God. It is personal, meaningful and spiritual. The Bourne Parish is delighted to welcome couples wishing to marry in church and the clergy are pleased to discuss individual requirements and requests. Couples are usually encouraged to participate in a programme of marriage preparation.
Please contact the Parish Office for more information. St Thomas' has a wonderful choir and organist, and music for your wedding at St Thomas' can be arranged especially for you.
For more general information about church weddings, click through to the Church of England site here.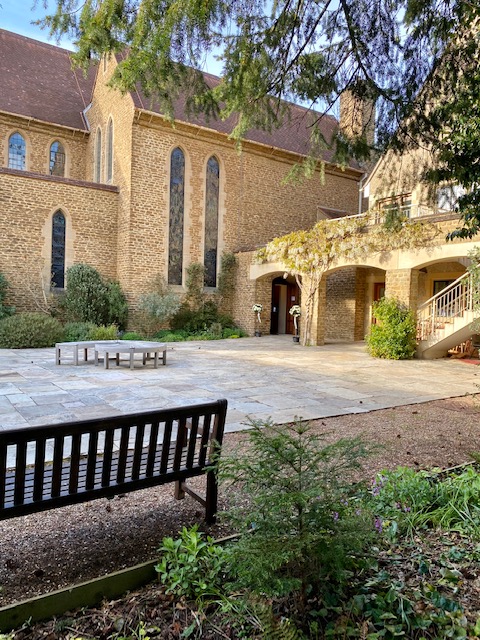 Your Reception
The beautiful grounds, courtyard, rooms and lovely facilities at St Thomas' can also accommodate a wedding reception for 80-100 guests and is available using our external wedding planning service. The large function rooms have circular tables, banqueting chairs, professional standard catering facilities and you can make use of the beautiful enclosed courtyard. These facilities could provide you with a perfect solution for your wedding reception.