June 2022 - Announcing our next Chorister Open Day!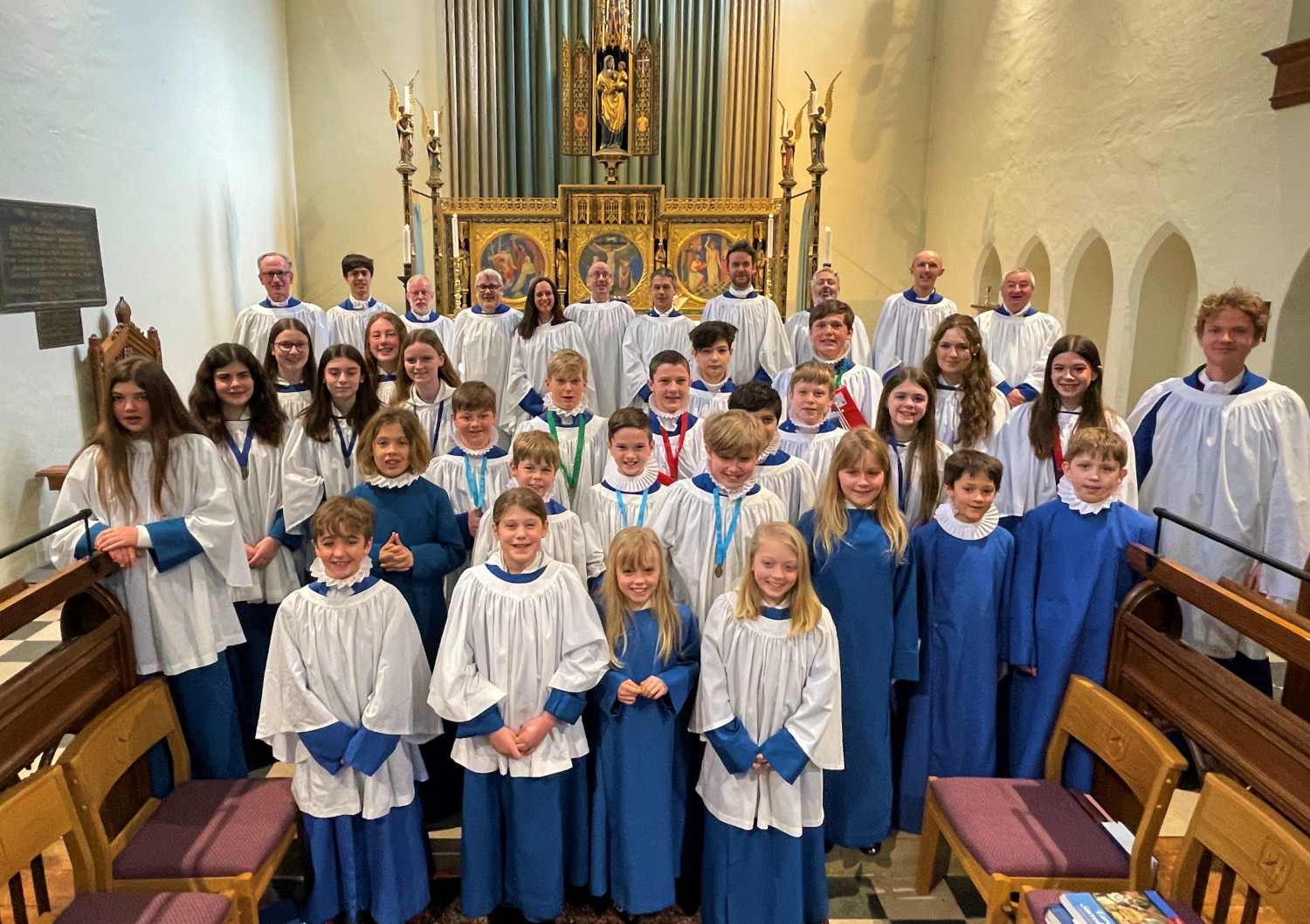 Come and try being a chorister for an afternoon with our choir!

If you love singing, and would like see what it's like singing in a great choir, with lots of others,
come and see what it's all about on our special fun-filled afternoon!
There will be songs and games and lots of fun, followed by a short performance!
Click here for our poster with more info

Friday 17th June, 5-8pm
Reserve your place by sending an email to Jordan choir@thebourne.org.uk
September 2021 - the choirs return fully to St Thomas'
After nearly 18 months of zoom rehearsals, brief periods when the choir could return for short periods – often in much reduced numbers, socially distanced and singing from the Lady Chapel, rather than the choir stalls, largely without the organ, the Adults', Boys' and Girls' choirs have finally returned to sing normally.
The return was marked by the full choirs singing all together a Festal Evensong, with Brewer's setting of the Magnificat and Nunc Dimittis; a concert performance of Fauré's Requiem, accompanied by organ, harp and strings, together with a selection of other works; and the Harvest Festival Service. Despite the long lay-offs and very limited opportunity to rehearse, it was immediately clear that the choirs were back to performing at a truly excellent standard.
And with some 15 boy and girl probationers recruited despite the difficulties of COVID, the choirs are looking forward to continuing to develop and perform at the highest level.
Easter 2021 - a gradual, slow build-up
With the dispensation to resume some choral singing during Holy Week, the choirs took full advantage, with the usual services of Palm Sunday, Maundy Thursday, Good Friday and Easter Sunday, but within the due constraints of limited numbers and social distancing.
Over the following weeks, there has been a gradual return to a limited level of normal rehearsals and sung services
Christmas 2020
In the all too brief interlude between lockdowns, the choirs returned to sing at the usual Christmas services, but with two services of Lessons and Carols – one with Men and Boys, one with Men and Girls. And then the lockdown returned.
In the run up to Christmas, the choristers were joined by local children to professionally record a track for release on digital platforms, with a video on YouTube in time for Christmas, with the support of Classic FM. The track was recorded for charity, with proceeds donated to Robbie's Rehab, a local charity for children with brain cancer.
September 2020 - Music returns to St Thomas'

A Quartet of recent girl choristers have performed our first concert since lock down. Singing pieces by Schumann, Mendelssohn, Brahms and others, Anna, April, Beth and Izzy were accompanied by Andrew Harrap, the organ scholar. An enthusiastic audience (socially distanced) was treated to accomplished performances by the girls, complemented by piano pieces played by Mixtli and Alex.
Donations of over £250 were made for church and choir funds and the Phyllis Tuckwell Hospice.
One of our choristers, Dexter, has taken up the place he won at the Purcell School of Music.
August 2020 - Summer Tour to Rome
Unfortunately due to the pandemic, the choir's summer tour to Rome and the Vatican has had to be postponed.
Click through to an archive of Choir tours of previous years
Spring 2020: On 27th March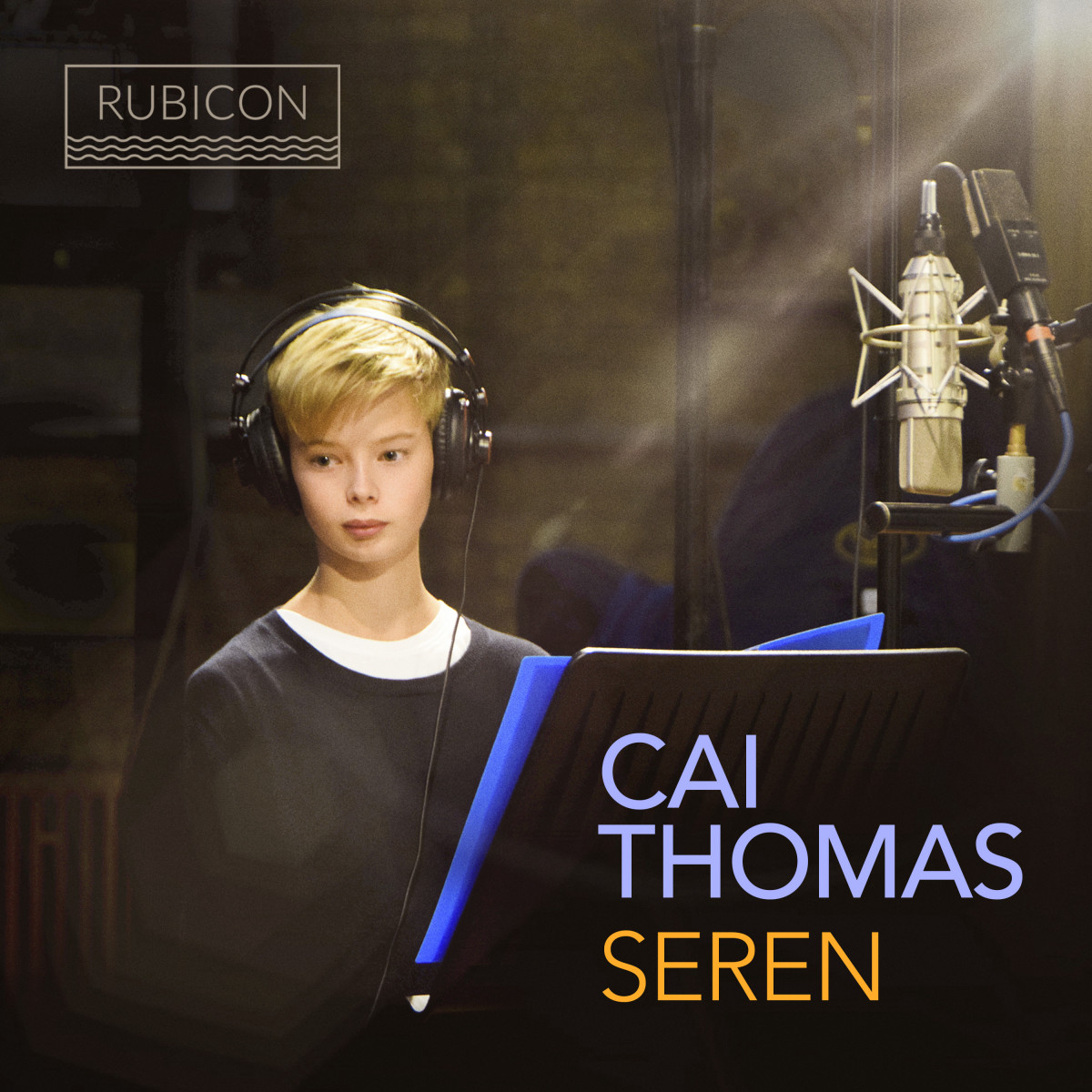 Cai, one of our choristers, released his solo album Seren- which features our other boy and girl choristers, as well as the renowned London Mozart Players and the Pegasus Choir. Two singles already released - Suo Gan and Ave Verum - can be found on all streaming services and are gaining much attention on Classic FM!
On 9 February, a fund-raising concert was held in "Songs of Praise" format. Members of the congregation bid for their favourite anthems and hymns. The evening was a great success musically, with the selected favourites including such pieces as Parry's I was glad, Handel's Zadok the priest, Faure's Cantique de Jean Racine and Lauridsen's O magnum mysterium. Thanks to the generosity of the congregation, the event also raised over £400 for the choir tour fund.
New choral awards and appointments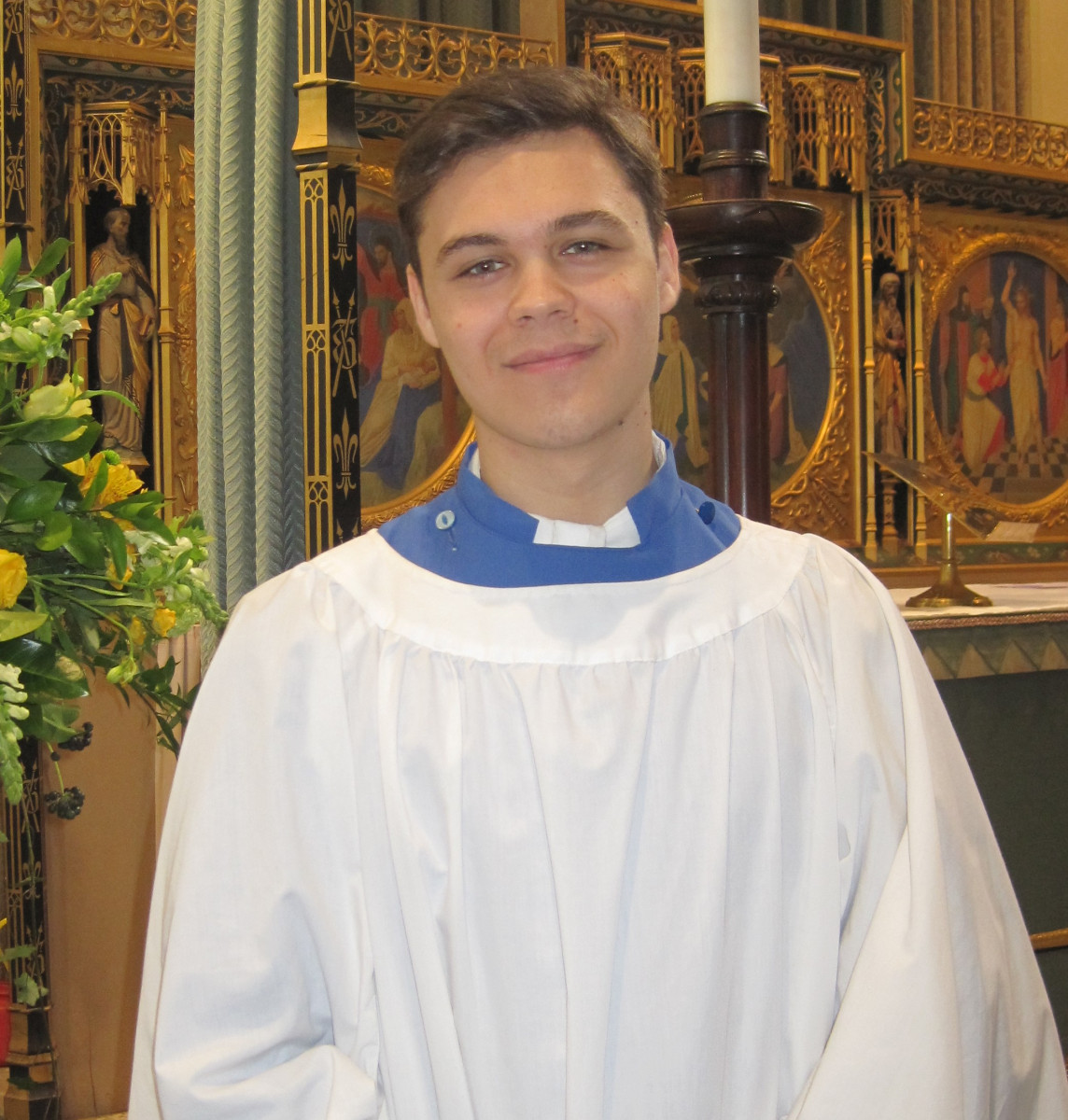 Recruiting new choristers has been a priority in recent months, in order to maintain the current excellent standards of singing into the future. New choristers continue to be welcome – see the superb video on the church website https://www.thebourne.org.uk/ Experienced alto, tenor and bass singers are also warmly welcome.
The first new choral award has been made to Harry Fagge, and three choral awards are available next academic year up to a value of £750.
December 2019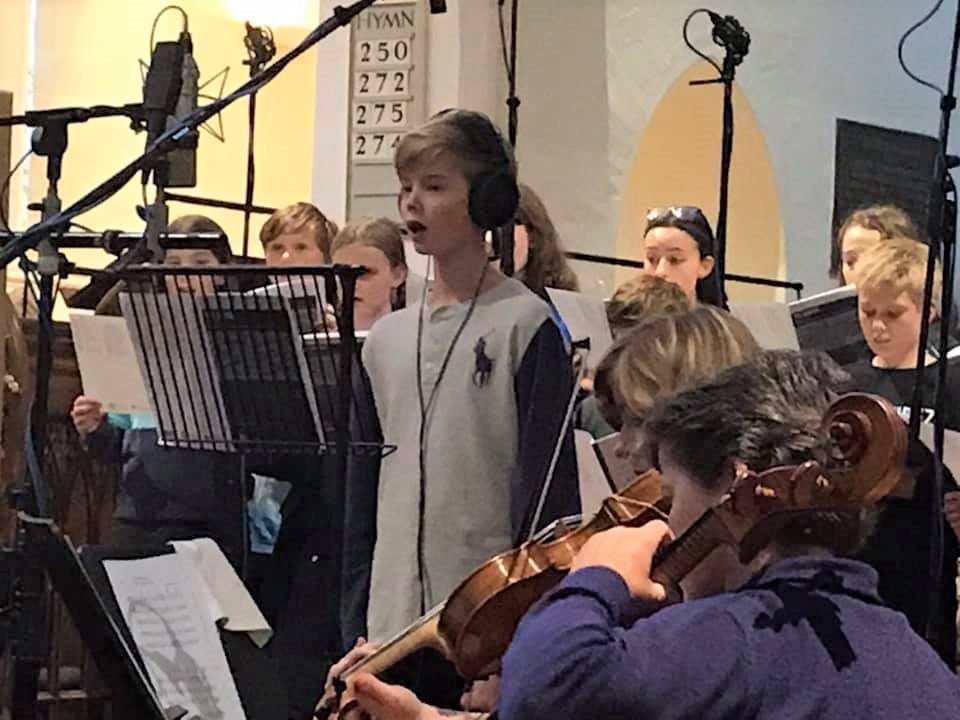 The Choir has been attracting both local and national interest in recent months. We were delighted to learn that Cai Thomas, from the Boys' Choir, has won a place in the final of the BBC Chorister of the Year competition, which was broadcast at Christmas: in competition with cathedral choristers who sing daily services, Cai Thomas, from the Boys' Choir, did exceptionally well to reach the finals in a very close competition. Cai has also recorded a CD with our St Thomas' choristers, which will be released in spring 2020. And recently the choristers enjoyed a visit from ITV, who were filming a story about the choir.
Near to home, St Thomas' and its Choir are featuring on BBC Radio Surrey. Robert Lewis, the Director of Music, and Jordan Amadi-Myers, our Youth Minister, are appearing on radio to talk about the different types of music that can be used to support faith. You can hear them on local radio during the period up to Christmas.
September 2019
We are very proud that St Thomas' Choir is one of the best church choirs in the country, a parish choir in a small town in southern England, not a big and lavishly resourced cathedral choir. What it achieves with boys and girls recruited from all the local schools, in both the state and private sectors, is amazing.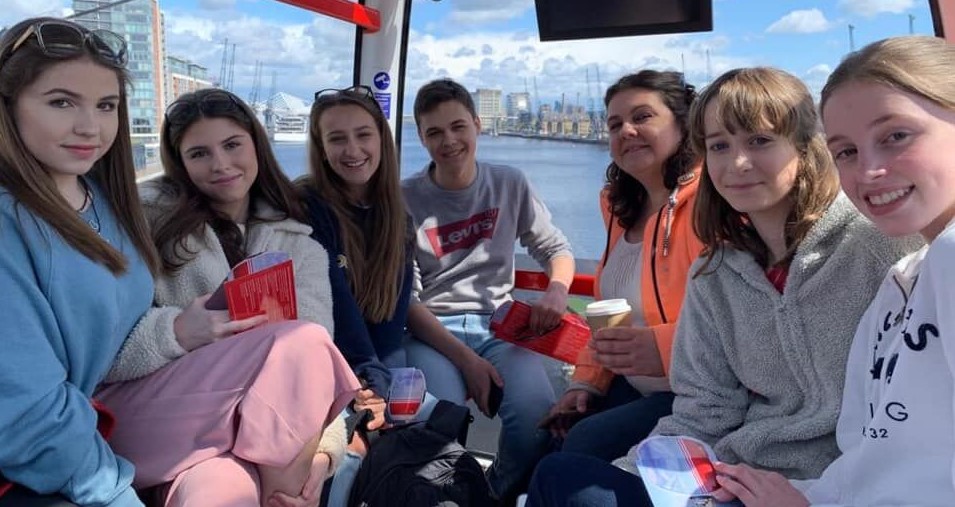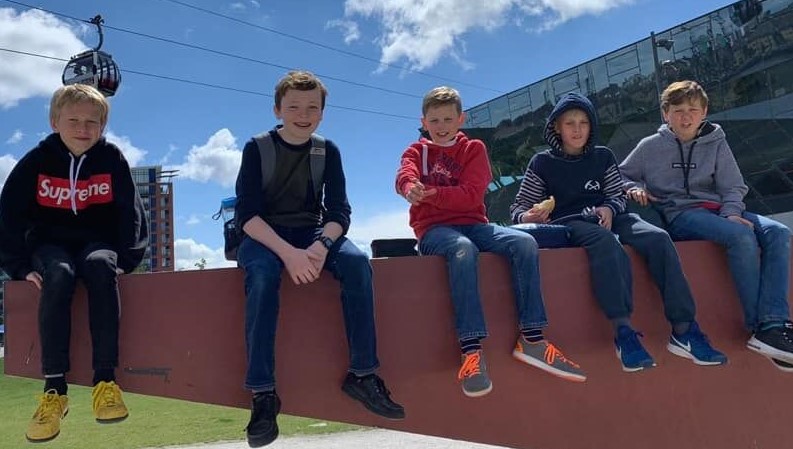 One of the recent highlights was an invitation to sing for the Saturday evening Mass at Westminster Cathedral, Britain's premier Roman Catholic cathedral, where the Director of Music, Rob Lewis, was himself a boy chorister. They sang to a packed church from a great height, and also that day enjoyed picnics, and cable car rides, making it a fun and memorable day out.
In addition to live performances, one way in which musical standards in the choir can be measured is through the external exams set by the Royal School of Church Music. In March, Cai, Freddy, Kieran and William from the Boys' Choir, and Beth, Lydia and Yasmin from the Girls' Choir all successfully passed the Silver (or Bishop's) Award, with 2 of them achieving a Commended and 3 a Highly Commended marking. The Award is of roughly comparable standard to Grade 5 singing, but is significantly longer (40 minutes), and requires greater knowledge of the music and its church context. At the final service of the choir year William and Kieran were appointed the new Head Boys and probationers Annie, Archie and Seth were awarded their surplices to become full choristers
Thinking about joining?
The choir is keen to recruit new choristers and has produced a great video giving a real feeling of what choir life involves, as well as a taste of their singing, watch the video here. Belonging to the choir gives children an excellent free musical education and we would like to increase the awareness of the exceptional musical experience and education on offer. They learn to be confident and work as a team, which can enhance overall academic achievement, whilst remembering that social interaction and fun are also important. Highlights for the choristers are being paid and the choir tours, the most recent being to Venice, where a girl chorister was heard to remark, "I loved singing in the Basilica and the trip to the water park."
The Bourne Parish is launching A Year of Music to raise money for the organ restoration, choir and youth funds and to promote all kinds of music from classical to gospel and jazz, at St Thomas and at our other centres of parish life, St Martin's and Brambleton. We want to celebrate the range and quality of music on offer across the parish. Forthcoming events include a musical accompaniment to the harvest lunch at St Thomas' on September 29th and the Mass for Peace with the Fauré Requiem on November 10th.
April 2019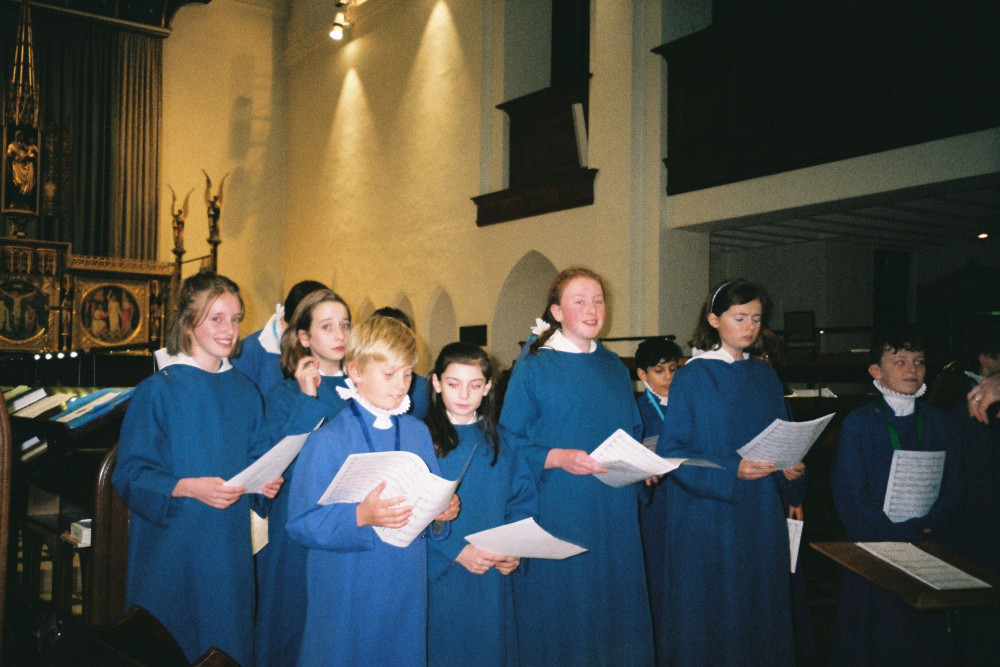 Over the Christmas period the choir sang at many services with full congregations. The service of Nine Lessons and Carols was an especial highlight, sung by the full choir of adults, boys and girls and featuring the choir's first performances of "The Holly and the Ivy" by Jonathan Willcocks, and "What Sweeter Music" by John Rutter.
The period following Christmas has been relatively quiet – a period of preparation: preparation for Easter, the next busy season in the church calendar, with special services on Palm Sunday, Maundy Thursday, Good Friday and Easter Day itself, with adults, boys and girls all singing, as well as the Chamber Choir. It has also been a period of preparation for Royal College of Church Music exams, with 7 boys and girls entered for the Bishop's (Silver) Award in March. This external exam – equivalent to Grade 5 singing – is an important independent validation of the quality of our choristers, and requires them to spend time in private study, in addition to their usual schedule of services and rehearsals. During this term, it has also been possible to focus attention on probationers and newer choristers: Sarah Burston, one of our altos, has provided invaluable support in helping them to acquire the level of musical skill needed to sing regularly in services at St Thomas'.
Looking ahead to the summer, a highlight will be returning for a second time to Westminster Cathedral to sing at the Vigil Mass on Saturday 4 May; this is where the musical career of Robert Lewis, our Director of Music, started. This service is regularly attended by up to 1000 worshippers and offers the choir the opportunity to sing great music in awe-inspiring surroundings.
The choir continues to recruit new choristers; if you know any boys aged 6-11 or girls aged 8-15 who are musical and keen to progress, please encourage them to come along and try singing with the leading church choir in the area. Experienced alto, tenor and bass singers are also warmly welcome to join us. For further information, please contact the Director of Music, Robert Lewis, at director@stthomaschoir.co.uk or why not look at the other music pages on our website to find out more about the choir, and hear the choir sing.
December 2018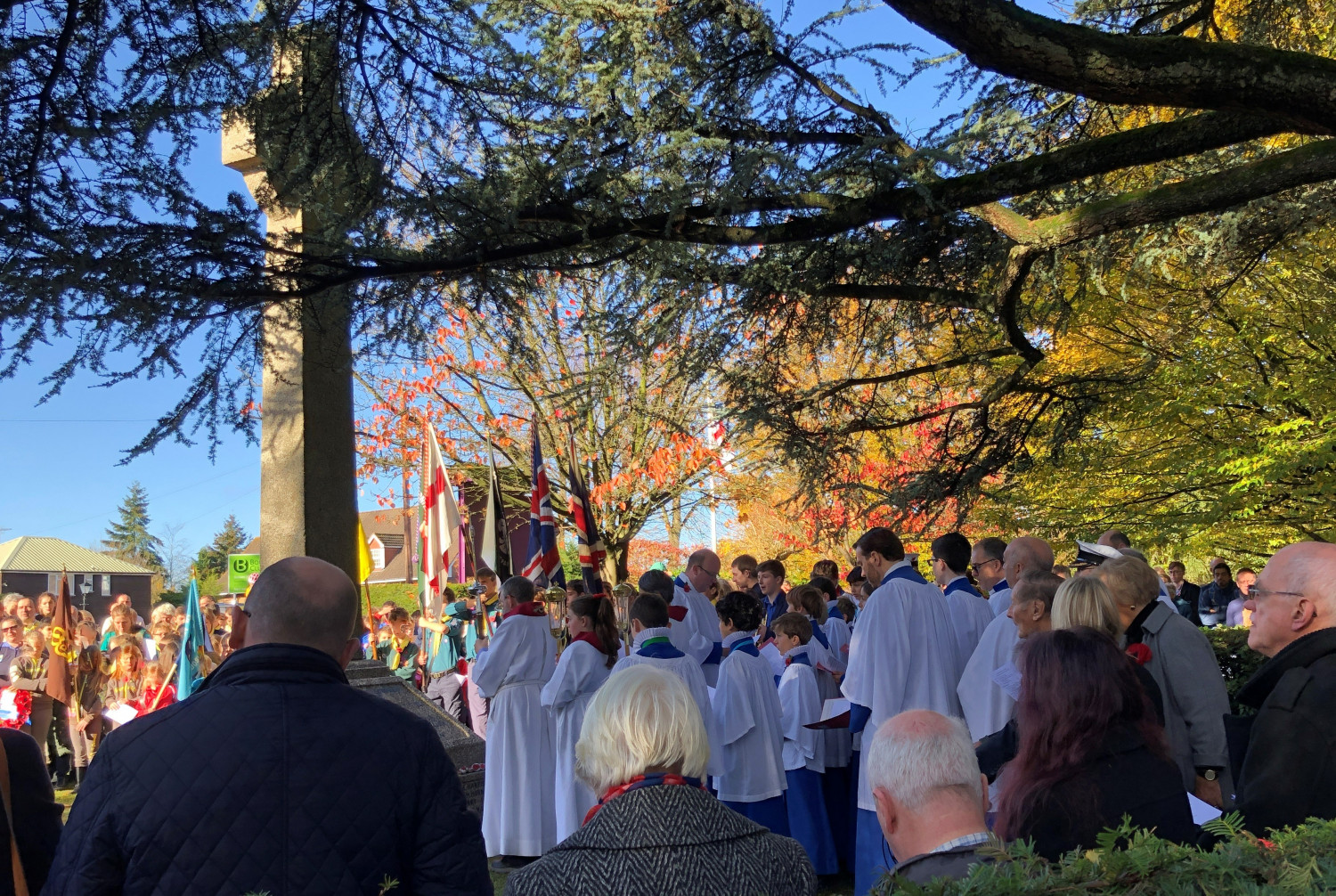 The weeks after the October half term seem to be the busiest, most varied and longest time of the year for the whole choir, as we approach Christmas. First, on 4th November our Chamber Choir sang at the moving All Souls Service, when members of the congregation are invited to remember their departed loved ones. On 11th November - the centenary of the Armistice marking the end of the First World War - men and boys sang at the traditional Remembrance Day service, with the church even more packed than usual. This was followed in the evening by a Mass for Peace, sung by adults and girls, featuring several movements of the Duruflé Requiem, including the Pie Jesu, beautifully sung by the girls' choir, accompanied on the organ and featuring a guest cellist from Farnborough Sixth Form College.
The week after Remembrance featured the annual "Come and Sing" sessions, at which prospective new boys and girl choristers can try out being a chorister at St Thomas'. It is essential that we continue to recruit regularly to maintain both the number and quality of choristers, both now and for the years ahead. But new choristers are welcome any time of year. Please contact Robert Lewis, the Director of Music, on director@stthomaschoir.co.uk if you know any boys aged 6 – 11 or girls aged 8-15 with musical ability, who would like to try singing with one of the best parish church choirs in the country.
A short period of normality follows, then the Advent Procession on 2nd December marks the start of the build up to Christmas. A combination of readings and music, sung by adults and girls, and a candle-lit procession celebrate the light of Jesus bringing an end to darkness.
The traditional cycle of services follows, with Christingle on 9th December, the Nine Lessons and Carols on 23rd December, Crib services and Midnight Mass on Christmas Eve, finishing with the celebration of Christmas Day morning. And then a short, well-deserved rest, before the new choir year starts, with plenty to look forward to!
November 2018 - Come and See Days
Once again, we are holding our popular Come and See Days for girls aged 8-15 and for boys aged 6-11. If you have a musical child bring him or her along to one of these informal singing sessions, to join in with our choristers and find out all about what it's like to be a member of our fantastic choir!


Summer 2018
Choral Award Grants
The Choir of St Thomas' has been extremely fortunate to be awarded grants from both the Friends of Cathedral Music and the Ouseley Trust towards providing choral scholarships for young altos, tenors and basses. We were delighted to welcome Peter Allwood to present the FCM grant. Three scholarships will be offered each year of £750, which are aimed at young singers from the local area who wish to gain further experience of the cathedral-style repertoire, usually (although not exclusively) prior to applying to university or music college. Links are being established with local schools and colleges to make them aware of this exciting new opportunity.