Looking for a venue for your event?
Our churches could be perfect
St Thomas-on-The Bourne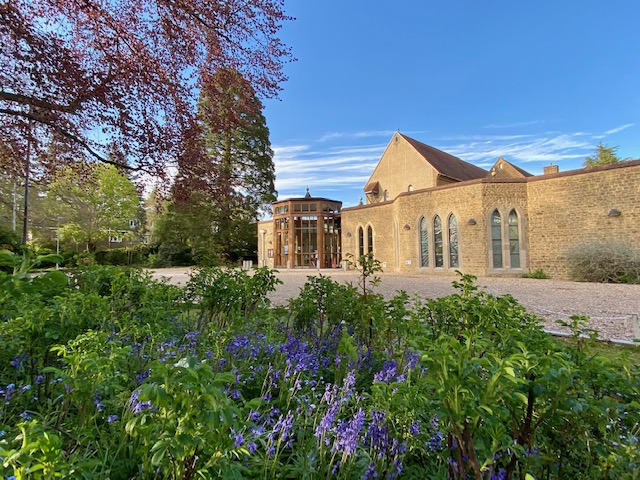 If you need a flexible space set in beautiful grounds, with parking, and close to the centre of Farnham, then you should consider St Thomas-on-The Bourne for your event: conference, meeting or celebration.

Take a tour ...
Welcome Area
A light, airy, fully glazed lobby leads into a generous welcoming reception area, complete with coffee bar and cloakrooms.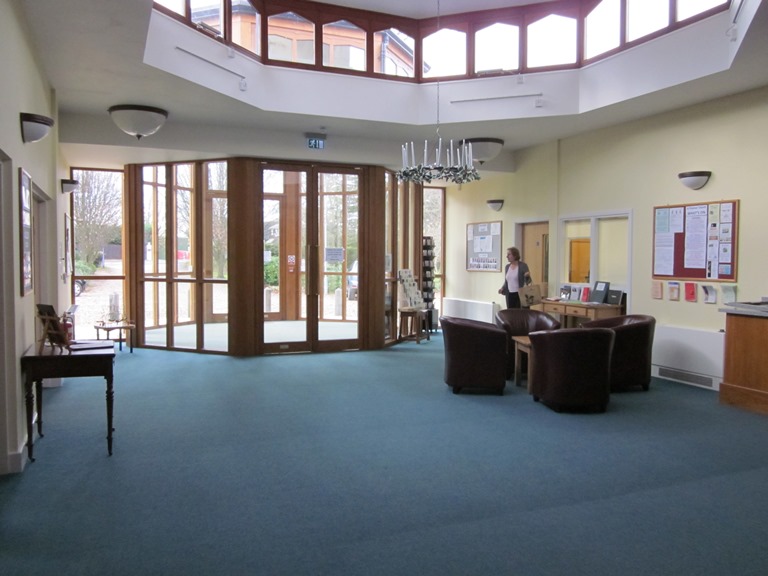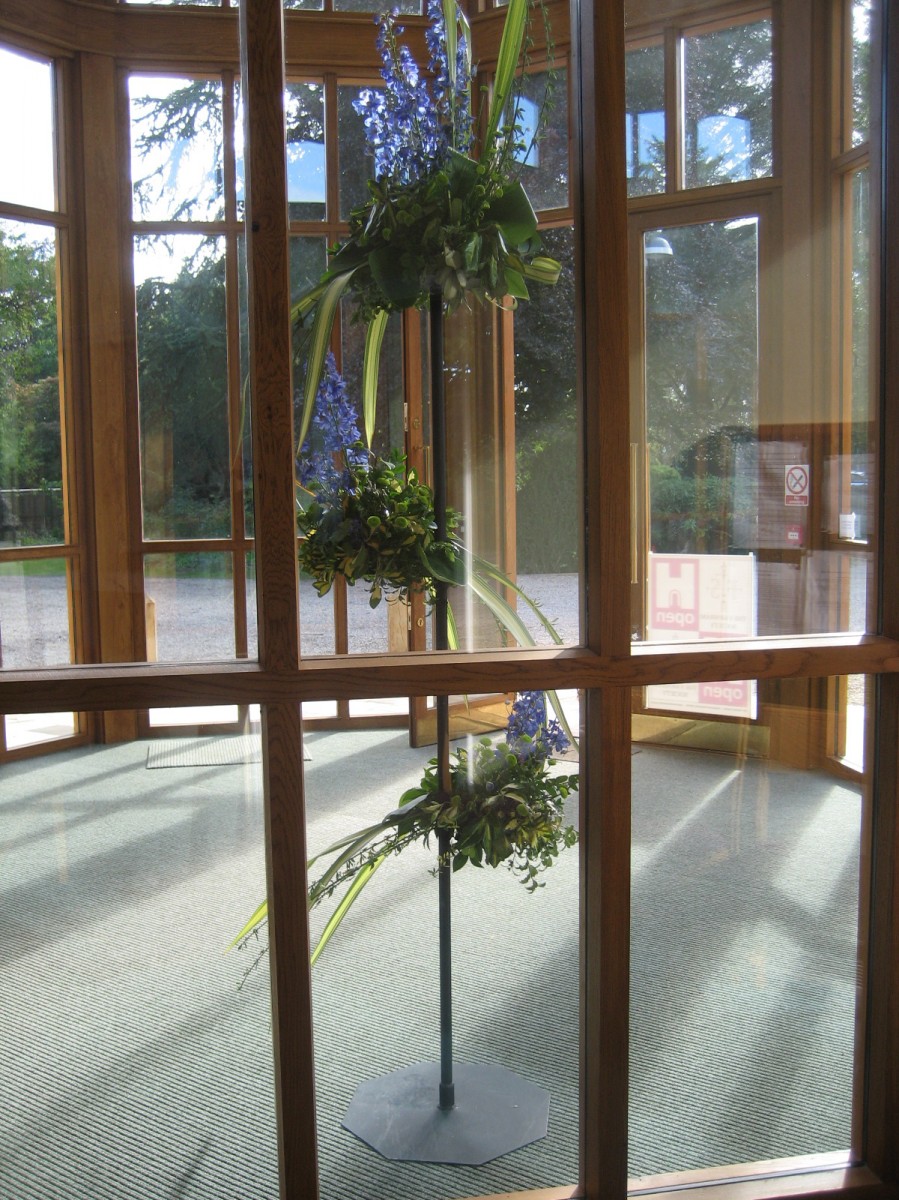 Centenary Rooms
Beautiful oak doors then lead into the stunning Centenary Rooms, which can be two separate rooms or combined to make a bigger space. The beautiful cathedral style windows represent the Seven Days of Creation and were designed by the University of Creative Arts in Farnham. These, together with the large roof windows create an attractive light and airy space, big enough to host over 100 seated theatre style or 80 seated for dinner.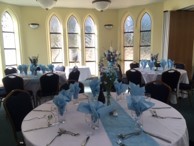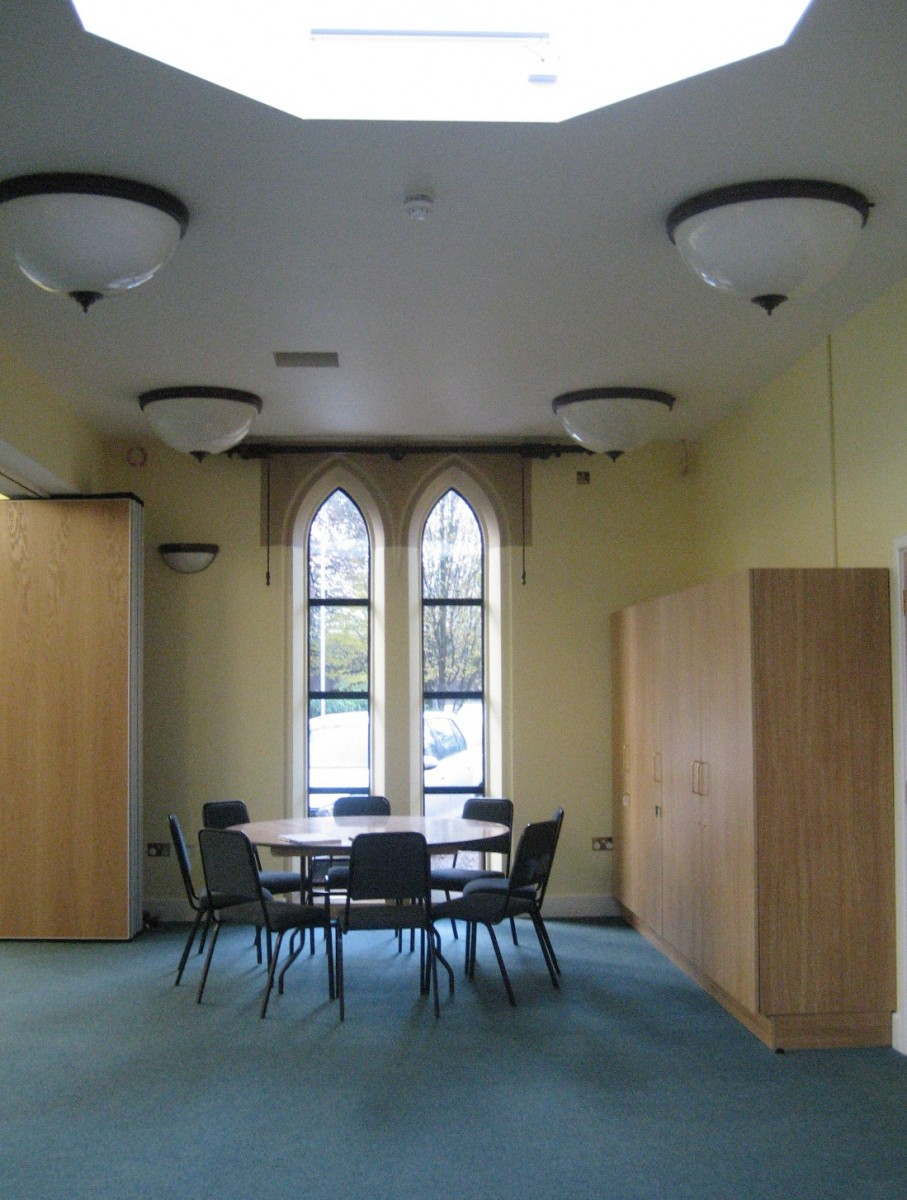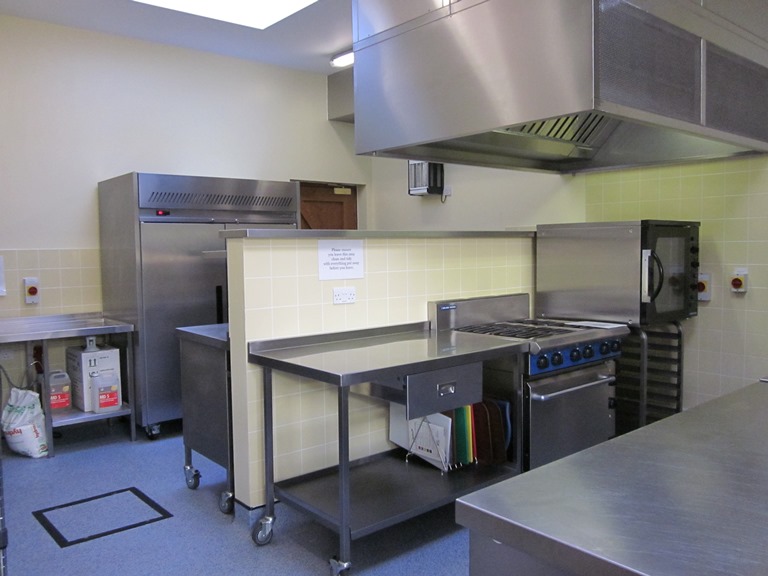 Kitchen
From the Centenary rooms, a door and a serving hatch provide access to the kitchen with professionally equipped catering facilities.
Courtyard
From the Centenary Rooms there is access to the delightful enclosed paved courtyard. Next to the Centenary Rooms there are more cloakroom facilities.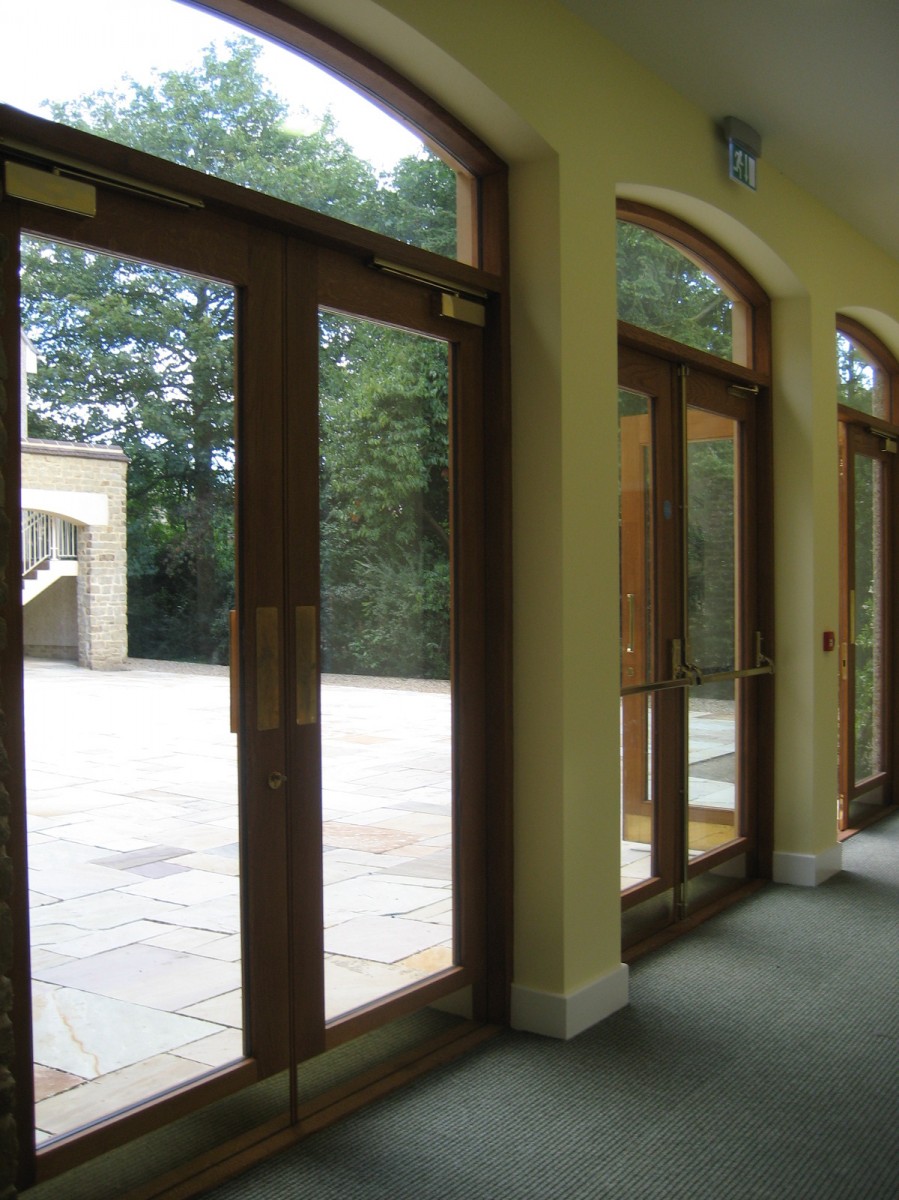 Grounds
You can also use the extensive gardens and the Song Room for meditation, individual thinking and splitting into small groups when organizing a workshop or conference. The rooms are equipped with Wi-Fi and an effective sound system. The gardens are perfect for your photos, and your individual welcome to your guests or colleagues.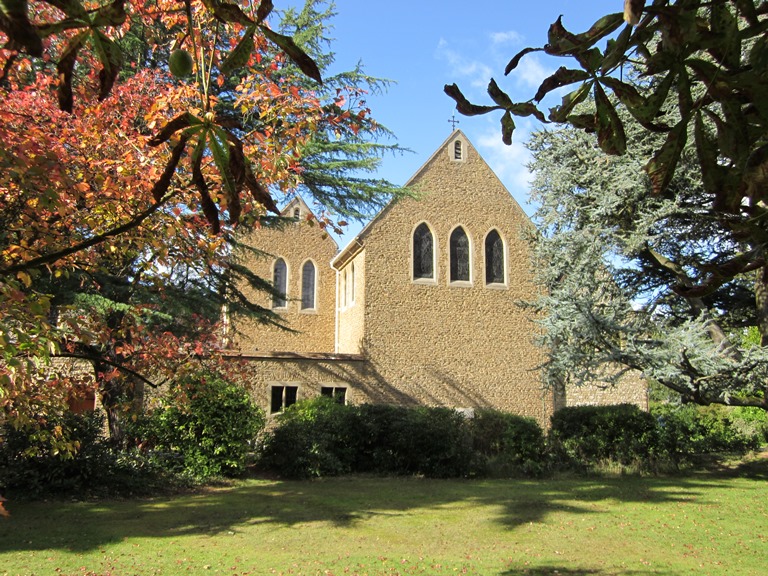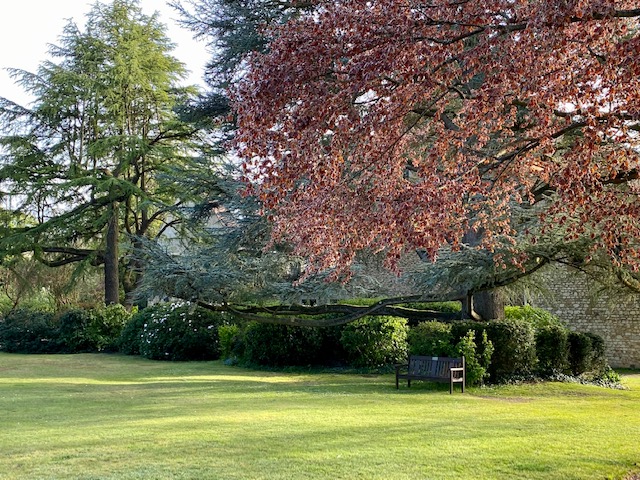 Perfect for a lovely wedding or party venue …
St Thomas' can accommodate a wedding reception for up to about 100 guests.
Click here for more information and a brochure.
The combination of beautiful grounds, large rooms, a professional kitchen, a stunning outside courtyard, the availability of large circular tables, banqueting chairs, quality china and cutlery make this an enviable venue.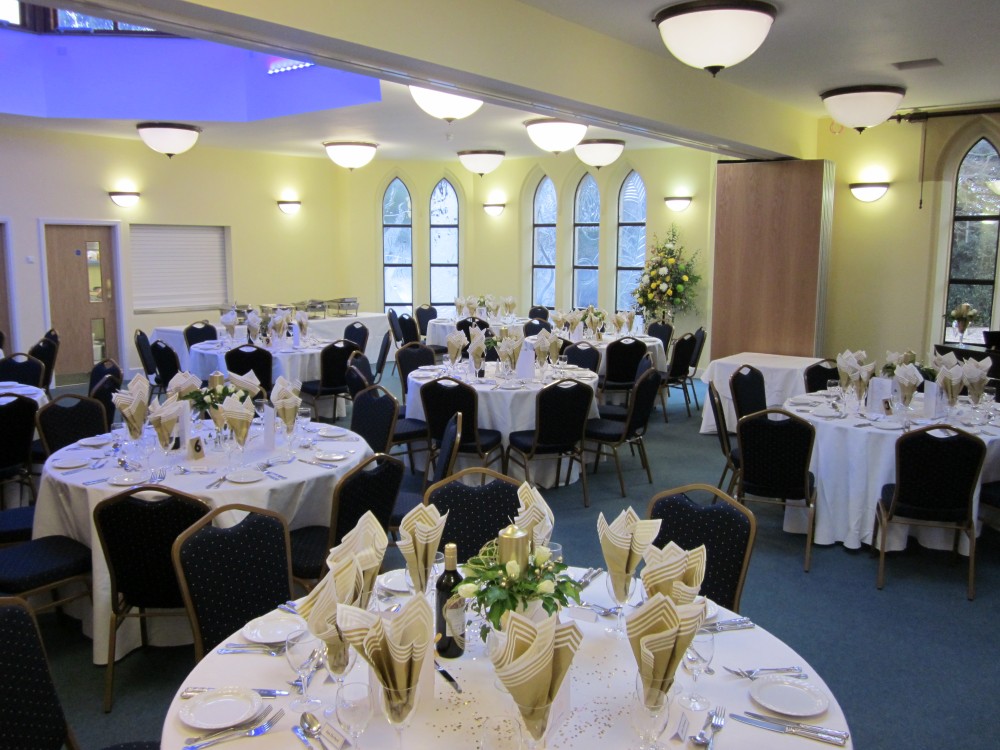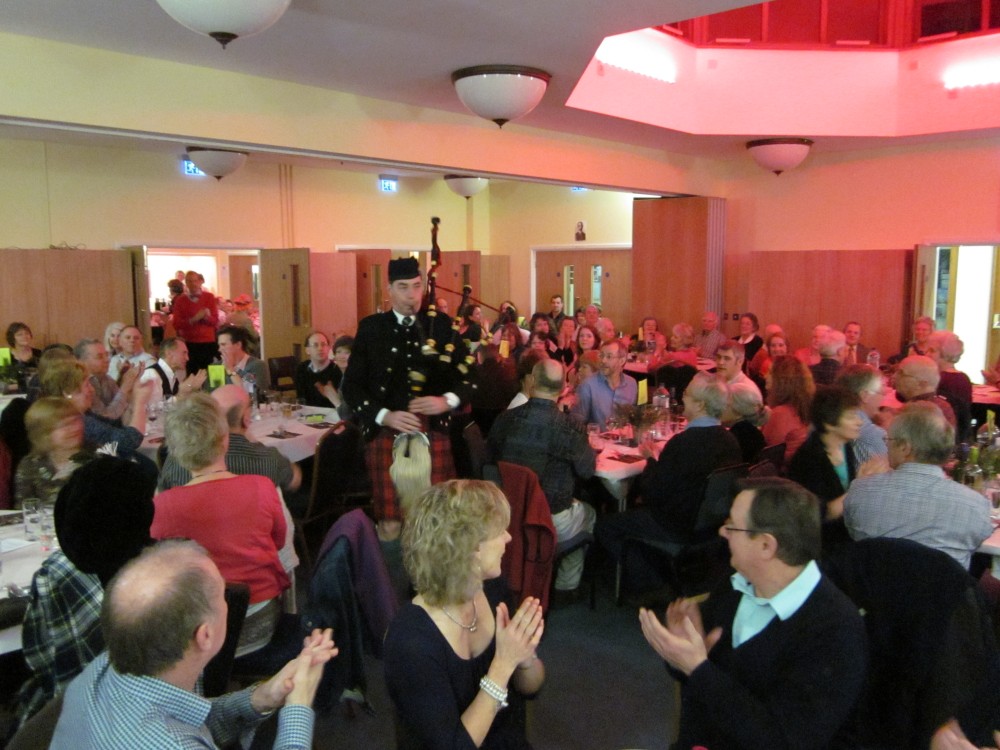 Brambleton Hall
In addition to being a place of worship, Brambleton Hall will be offering a small, user friendly space which would make a lovely venue for children's parties, family parties and for meetings, and may also appeal to regular groups The kitchen is fully equipped for catering for 50 guests. The Hall is currrently undergoing changes to incorporate a new gym. We hope the Hall will soon return to its normal use.
.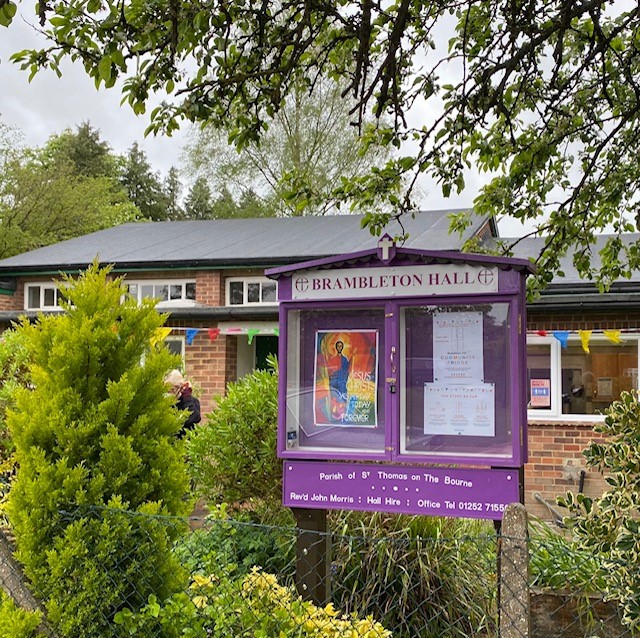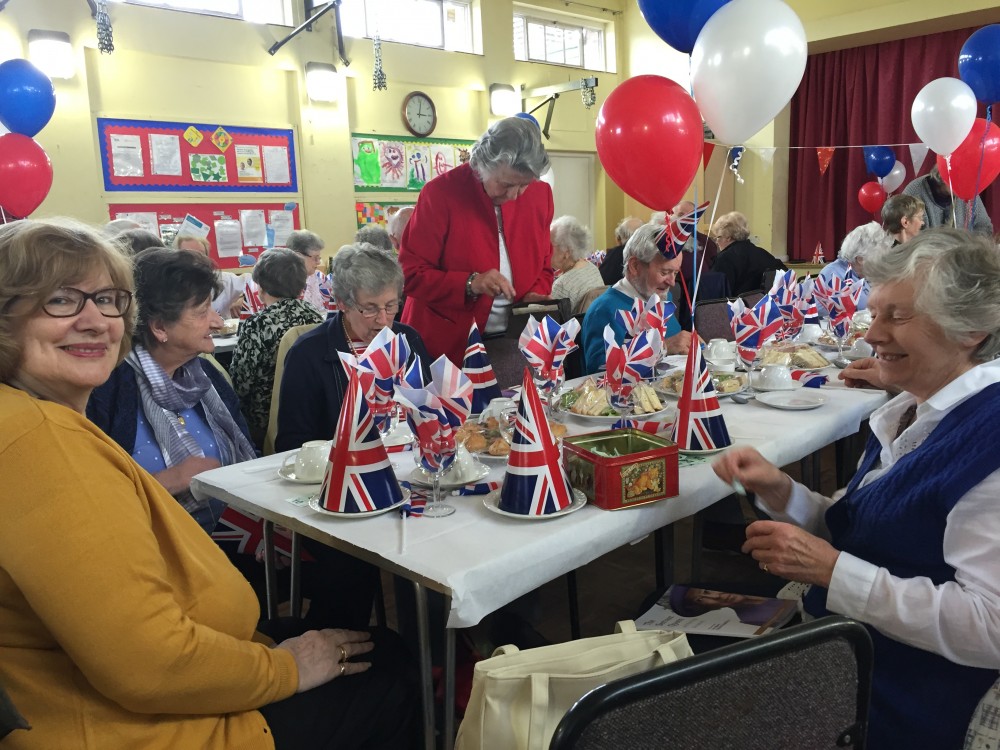 Interested in finding out more?
Get in touch and we will be pleased to provide further information. You are welcome to come and have a look round.
Caz Cullum, Parish Administrator
Email: The Parish Office or call 01252 715505 10am - 12.30pm, Mon-Fri.
The Parish Office,
St Thomas-on-The Bourne Church,
Frensham Road,
Farnham GU9 8HA
Please click here for our terms and conditions relating to non-wedding room hire.
Separate terms and conditions apply for wedding bookings and are available via our Wedding Planning Service. More information here.