The Organ at St Thomas-on-The Bourne
The new church of St. Thomas was built in 1911, but prior to this a harmonium was used in the old church nearby. In 1905 a new organ was built by Nicholson & Co. of Worcester. The organ was originally dedicated on St Thomas's day, 1905, and was subsequently moved to the new church when it was opened.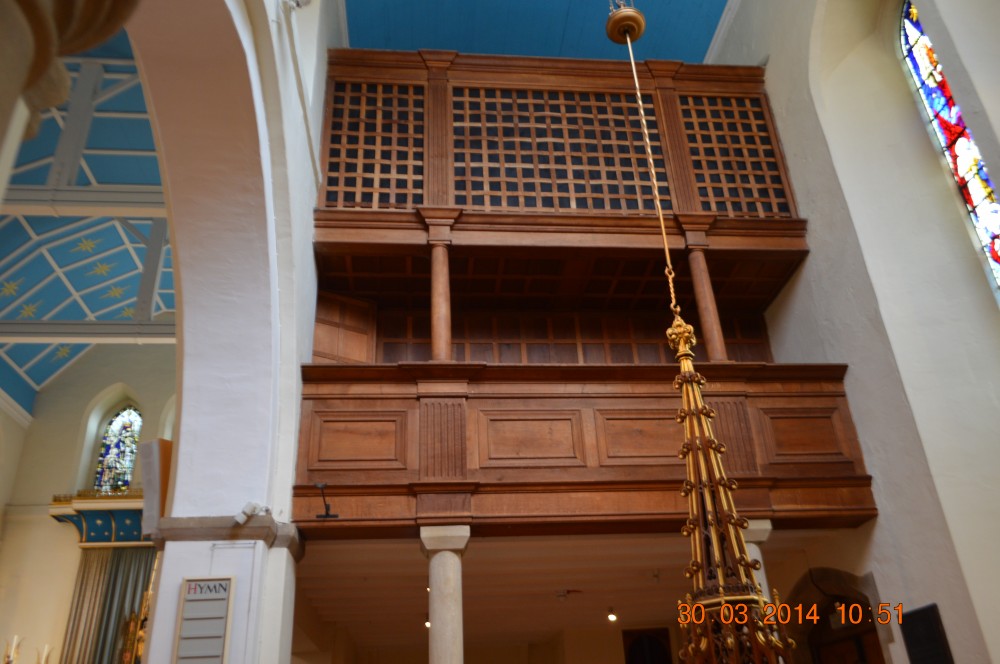 In 1933 further work on the organ was made possible by a gift given in memory of a son lost during the Great War. The unusual oak casework was added, having been designed by Henry Sidebotham, son of the first vicar of the parish. Despite some minor tonal work during the intervening period, the organ retained its basic sound for almost 60 years until an extensive rebuild in 1964 by Cedric Arnold, Williamson & Hyatt of Thaxted, Essex, guided by the then organist, Vincent James. The stop-list grew to 29 speaking stops thanks, in part, to a little borrowing and extension work, particularly on the pedal.
The current instrument dates from 1990 when the original manufacturers, Nicholson & Co, rebuilt the instrument under the instruction of the then Director of Music, David Gabe. This work allowed a number of additions including the Great Trumpet, Swell Vox Angelica and Great Tremulant as well as the re-making of all of the mixtures and casting of new pipework for the Swell Cornopean/ Clarion. As well as these tonal changes the tracker action was remade, electric stop action was introduced and multi-channel settable pistons were added. Although the instrument still maintains much of its predecessor's character, the harsh edge has been removed.

Preserving our organ for future generations
Whilst necessarily limited by its size, judicious use of the modern piston action can result in much more flexibility than the paper specification would suggest. In 2004 the original multi-channel board was replaced by a new solid-state one, thus enhancing further the quality of the instrument. The organ is now needing some major repairs to the bellows and keys. These repairs and some small tonal modifications will maintain the instrument for the next 20 years .
If you can help us to raise £65,000 needed to repair and maintain the organ for the next 20years please click through to our Giving Page where you will be able to choose 'Restore the Organ.' when you are asked what your donation is for. Thank you very much.