The Bourne Parish has a long tradition of musical excellence dating back over 150 years. We are fortunate to have one of the best parish church choirs in the diocese, if not the country, and we offer wonderful opportunities to sing for everyone, Gentlemen, Ladies, Boys and Girls. Many of our young people have gone on to study music further, winning scholarships at leading universities and schools.
Latest News! We are holding another Chorister Open Day in June!
So if your child loves singing and would like to try out how it feels to sing in a great choir, with friendly choristers to offer useful tips,
click here for more details, and info on how to book your place.
5-8pm Friday 17th June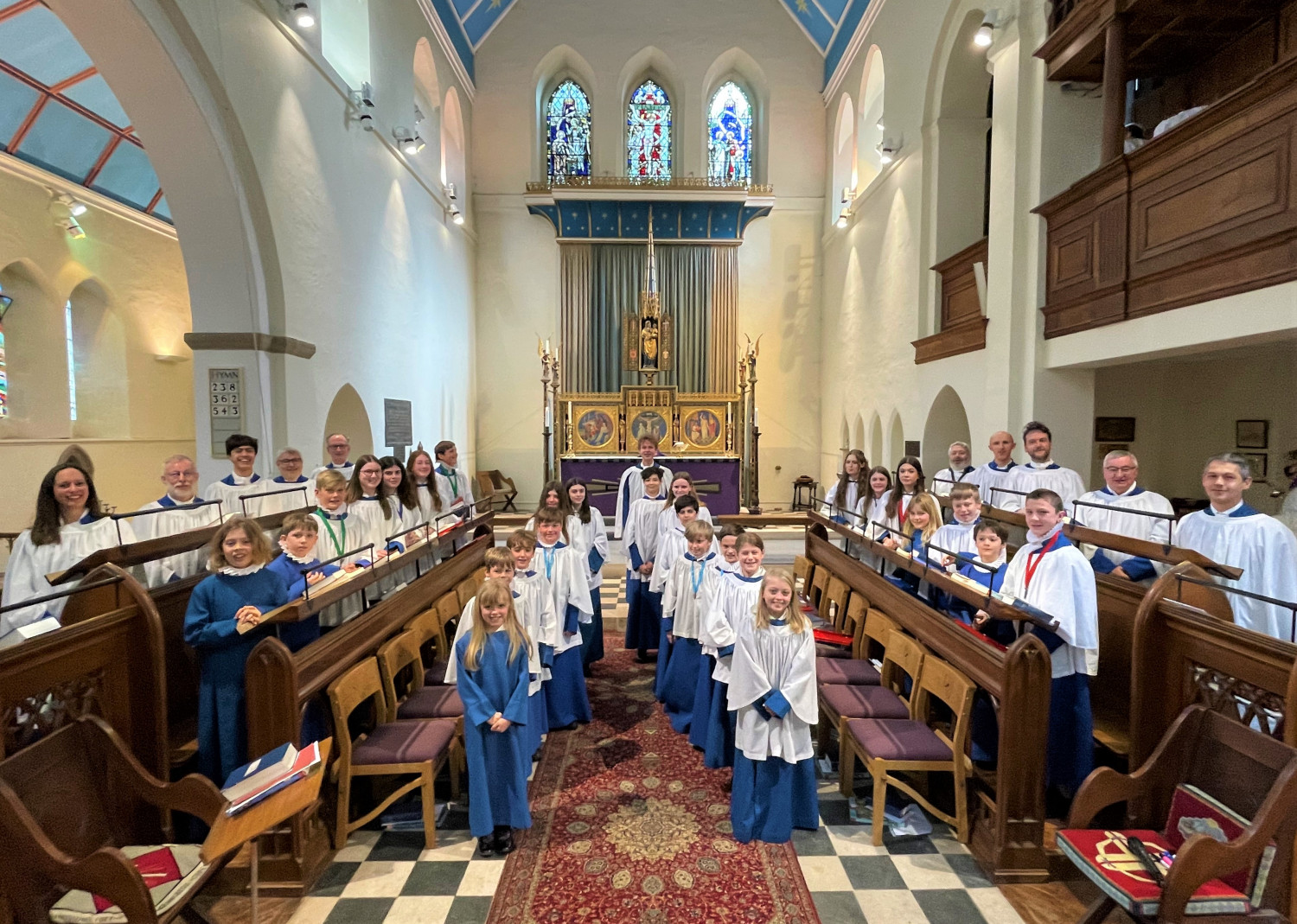 Ever considered joining a choir? Watch our video to see what its all about. And have a look at the other web-pages in this music section.
Browse our photo galleries to see what fun we have
Choir tour to Venice Life in the Choir Choir tour to Cologne
Click here to hear us sing
"Oh come, let us sing to the Lord; let us make a joyful noise to the rock of our salvation!" (Psalm 95:1)
Jordan Theis (Director of Music) choir@thebourne.org.uk
Prayer for Music
Heavenly Father,
We give thanks for the gift of music to support and sustain us
in our worship and our lives.
Bless all who craft and create music and those whom it unites in fellowship.
May music inspire, instruct and help us as we seek to praise you in all that we say and do. Amen