A light that shines in the dark, a light that darkness could not overpower.
John 1:15
Our clergy team continue to pray for us all on a daily basis. If you would like a prayer said for you privately by the clergy of the Bourne Parish please email The Parish Office . If you feel it would be helpful to speak to someone about a problem or personal matter, the ministry team can be contacted on 07947 652309.

Eternal God,
who are the light of the minds that know you,
the joy of the hearts that love you,
and the strength of the wills that serve you;
grant us to know you,
that we may truly love you,
and so to love that we may fully serve you,
whom to serve is perfect freedom,
in Jesus Christ, our Lord.
Amen
After S Augustine of Hippo. d.430AD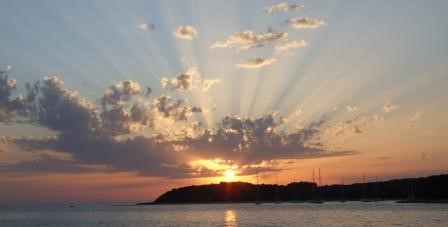 God our deliverer,
stir our weak wills,
revive our weary spirits,
and give us the courage
to strive for the freedom of all your children,
to the praise of your glorious name.
Amen
Prayer following Psalm 144, Common Worship

Eternal God,
as Mary waited for the birth of your Son,
so we wait for his coming in glory;
bring us through the birth pangs of this present age
to see, with her, our great salvation in Jesus Christ our Lord. Amen
Prayer to be used on any day in Advent, Common Worship


A Blessing
Go forth into the world in peace;
be of good courage;
hold fast that which is good;
render to no one evil for evil;
strengthen the fainthearted;
support the weak;
help the afflicted;
honour everyone;
love and serve the Lord,
rejoicing in the power of the Holy Spirit;
and the blessing of God almighty,
the Father, the Son, and the Holy Spirit,
be among you and remain with you always.
Amen

A resource for private prayer
You may like to use these prayers compiled by the Rt. Revd. Dr. Christopher Herbert. Click here to download these prayers for printing.
Heavenly Father, You console and lead us in times of doubt and confusion,
May we follow the light of your love and spread hope now and at all times.
Amen