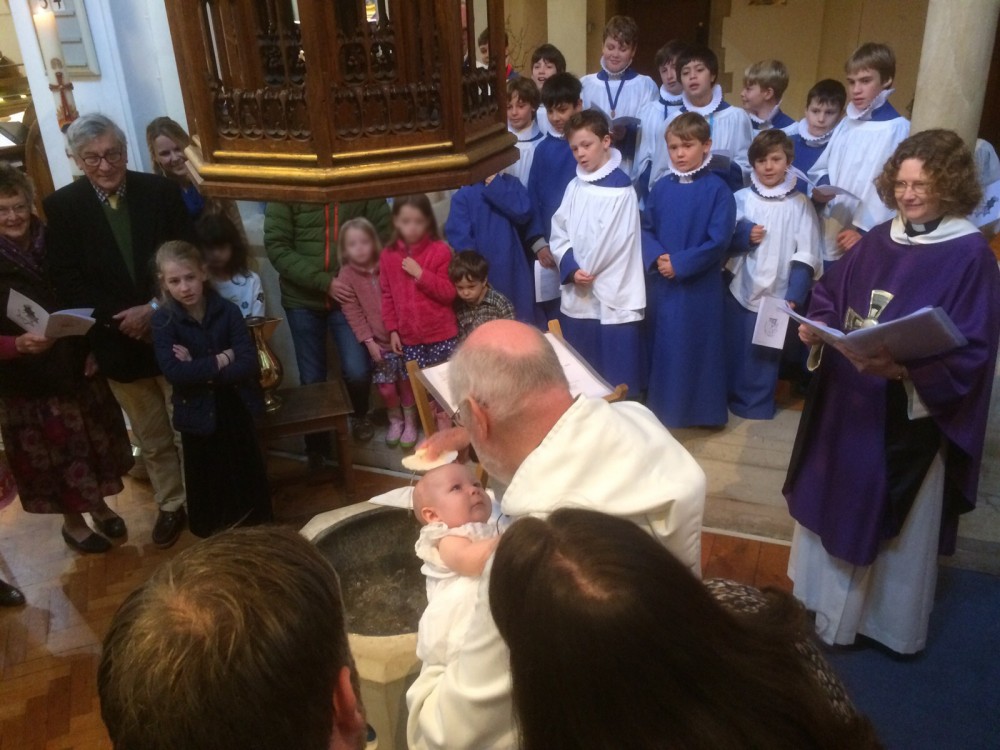 We love to welcome children and adults into the family of the church through baptism, whether you are regular attenders or new to church. At St Thomas' children are normally baptised either in the main family service at 10 am on the first Sunday of the month, or in a separate christening service at 12 noon for up to two families at a time. This is normally on the third Sunday of the month. At St Martin's baptisms can either be in the main 10.30 am service, or separately at 12.15 pm.
Booking a Baptism is easy
Please download this form for Baptism (link coming soon), complete it and return it to The Parish Office at St Thomas' church. You may also contact the Office by phone: 01252 715505 or Email Parish Office to find out which dates are available. If the Office is closed please use and return the form provided and you will be contacted as soon as possible.
Adults who wish to be baptised usually combine this with confirmation by the Bishop. For further information please contact the Parish Office
After you have made contact with the Parish Office and arranged a date for your baptism, one of our Pastoral Assistants will visit to get to know your family a little better, to be your link with the church as you prepare for the christening service. Nearer the time of the service, the clergy person officiating will be in touch.
You may be unsure about whether to have a christening service, which includes baptism into the Christian faith, or a service of thanksgiving and naming of your child, which we can also offer. If you would like to discuss which of these alternatives is right for you, please contact the Vicar before you begin to arrange a date with the Parish Office.
We can help with celebrations after your Baptism
In addition, St Thomas-on-The Bourne has welcoming function rooms, a courtyard and first class catering facilities that could be available for your celebration afterwards.
More information from The Church of England
For more information about the meaning of Baptism click here.